SERGER MADE SIMPLE
Learn everything you need to confidently create with your serger / overlocker machine
⇒ Scared of using a serger? 
⇒ Tired of staring at your serger wondering where to start?
⇒ Or maybe you are sick of spending hours in front of the machine trying to figure out how to thread it?
⇒ Do you have so many amazing project ideas but no way to bring them to life?
⇒ Or maybe it's still in the box and collects dust?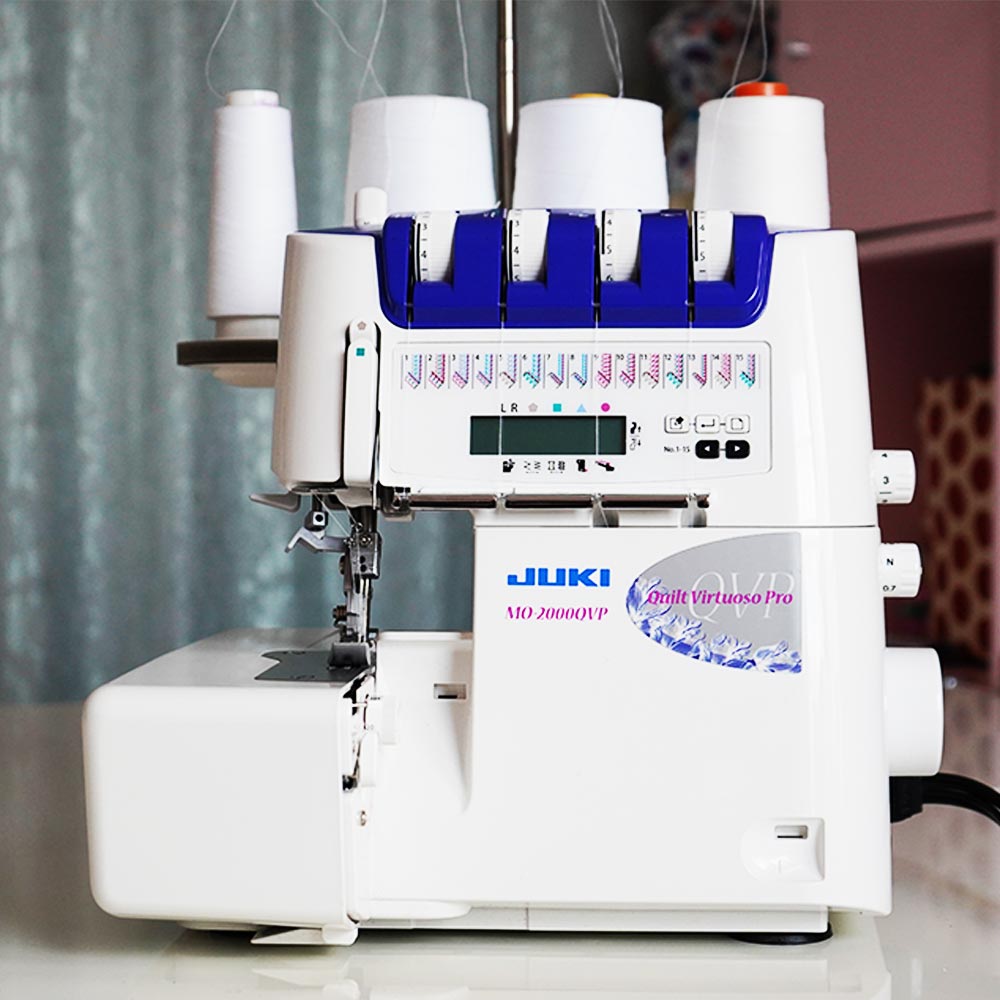 If you answered YES to any of these questions, the Serger Made Simple course is right for you!
✅ instead of a torture device that makes you mad your serger will be a valuable sewing MUST-HAVE
✅ instead of giving up on your $1000 monster, you can make garments and home decor items with perfectly stitched professionally finished seams
✅ you are confident using your serger and wondering how you were ever sewing without one!
✅ how much faster and easier will be many of your sewing tasks
Well, I know how you might feel because I have been there too. When I got my first serger (more than 20 years ago) it had a manual in Chinese. It was a Singer serger. I still have it and it still works. There was no YouTube then, and I had to figure out everything myself. But my wish to make beautiful things with it was stronger than my fears of using it.  Since then I went through a number of different sergers and created many of my own professionally-looking pieces. It was a long process to learn everything and get the confidence to serge on. 
You can do this too. And I can show you how. My course Serger Made Simple is what you need to put away all your scary expectations and start sewing like a pro in no time.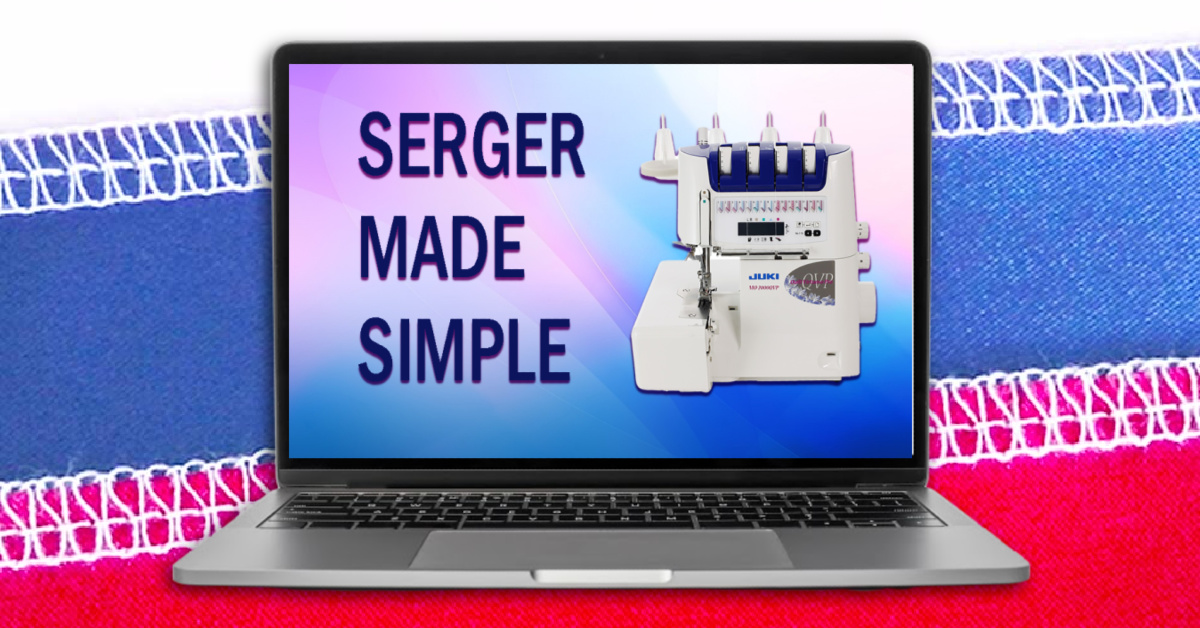 This course includes 7 modules and over 60 video lessons – get to know your serger from the inside out in much less time and with far less frustration than if you tried to figure it out on your own.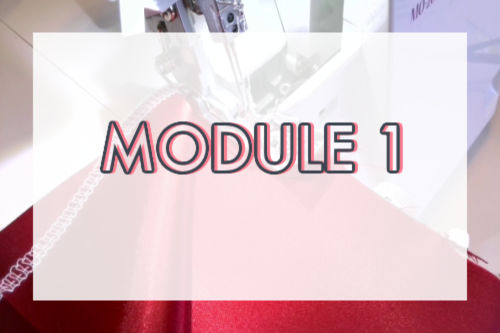 The course starts with a detailed overview of various serger parts and accessories. 
Look at your serger. So many knobs, buttons, and small parts – do you know which part is which? It looks more complicated than it really is — once you start using your serger, it will all make sense.
This lesson will help you identify the essential parts and components of your serger and learn some very important serging terms.
In Module 2 you are going to learn how to thread a serger and I will give you some important details about serger threads. 
I will show you step-by-step how to do it for a regular serger and a self-threading serger. I also will show you how self-threading sergers work, how to do quick-change threading, how to thread woolly nylon thread.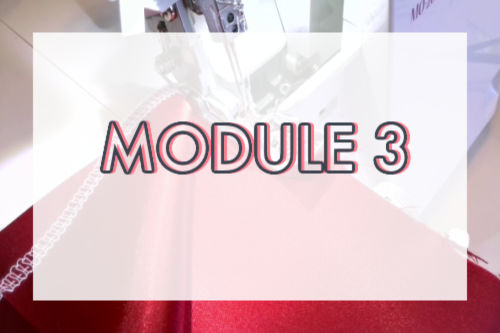 In Module 3 you will start using your serger and you are going to learn an essential serging skill – how to adjust serger stitches and we will talk mostly about tension settings. I will show you how to adjust tension, and also stitch length and stitch width.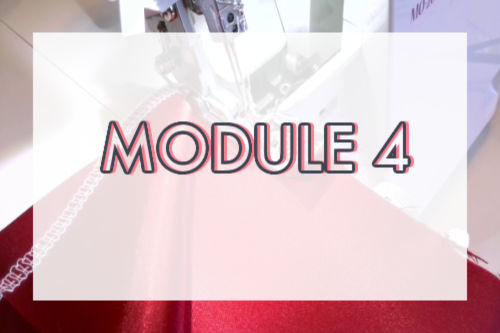 Module 4 is focusing on 15 types of serger stitches (basic and specialty) that are the most useful for home sewing: 4-thread, 3-thread, 2 -thread overlock stitches, narrow hem, rolled hem, flatlock.
You will get detailed info on how to set up your serger for all these different stitches.
This module includes a single reference chart for all stitch types, including the name of the stitch and how to set it up on a serger.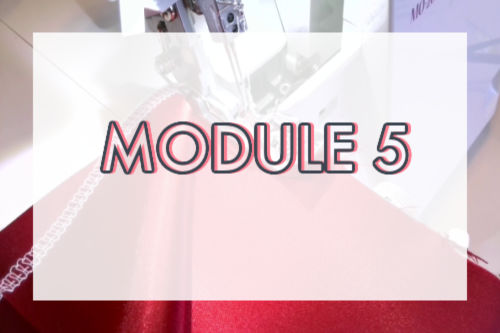 In Module 5 I will show you basic serger techniques you will always use for your sewing projects:
How does a serger work?

How to keep correct seam allowances? 

Securing ends of stitching

Serging corners and angles

Serging curves

Some tips on starting and finishing serging – how to take threads out of stitching finger

How to use differential feed

Lettuce hem

Using pins, clips, basting for serging

How to rip serger stitches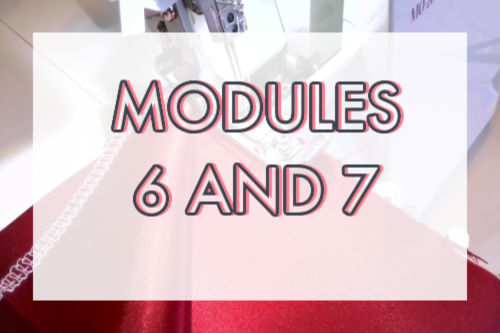 Module 6 and 7 are about serger maintenance and troubleshooting so you don't need to hunt around between the machine manual and YouTube videos in order to get necessary information when you have problems with your serger. You will be equipped to troubleshoot serger issues with detailed how-tos.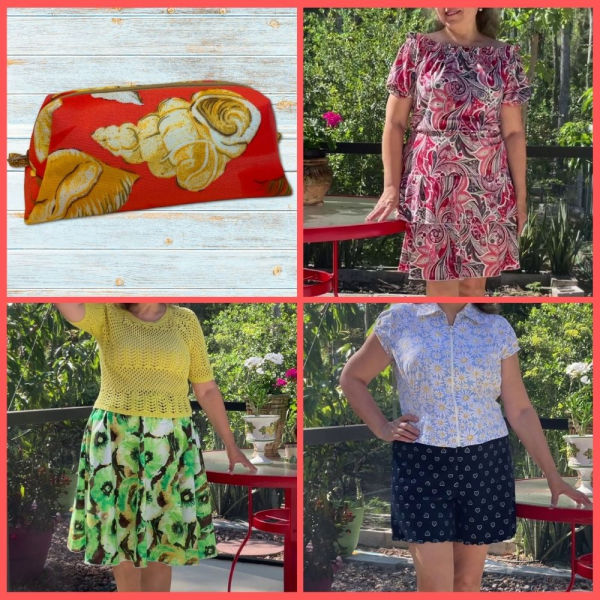 There are also bonuses that make everything even better!  Not only are you going to get 60+ video lessons but you will also get these bonuses so you can use your knowledge and make simple projects:
Bonus 1 – How to sew a makeup/cosmetic case (or a zipper pouch) by serger
Bonus 2 – How to sew easy shorts (and make an easy pattern)
Bonus 3 – How sew a circle skirt without a pattern with your own measurements
Bonus 4 – How to sew an off-shoulder dress without a pattern
Serger/overlock projects you can make after you complete the course
Finish raw fabric edges to prevent fraying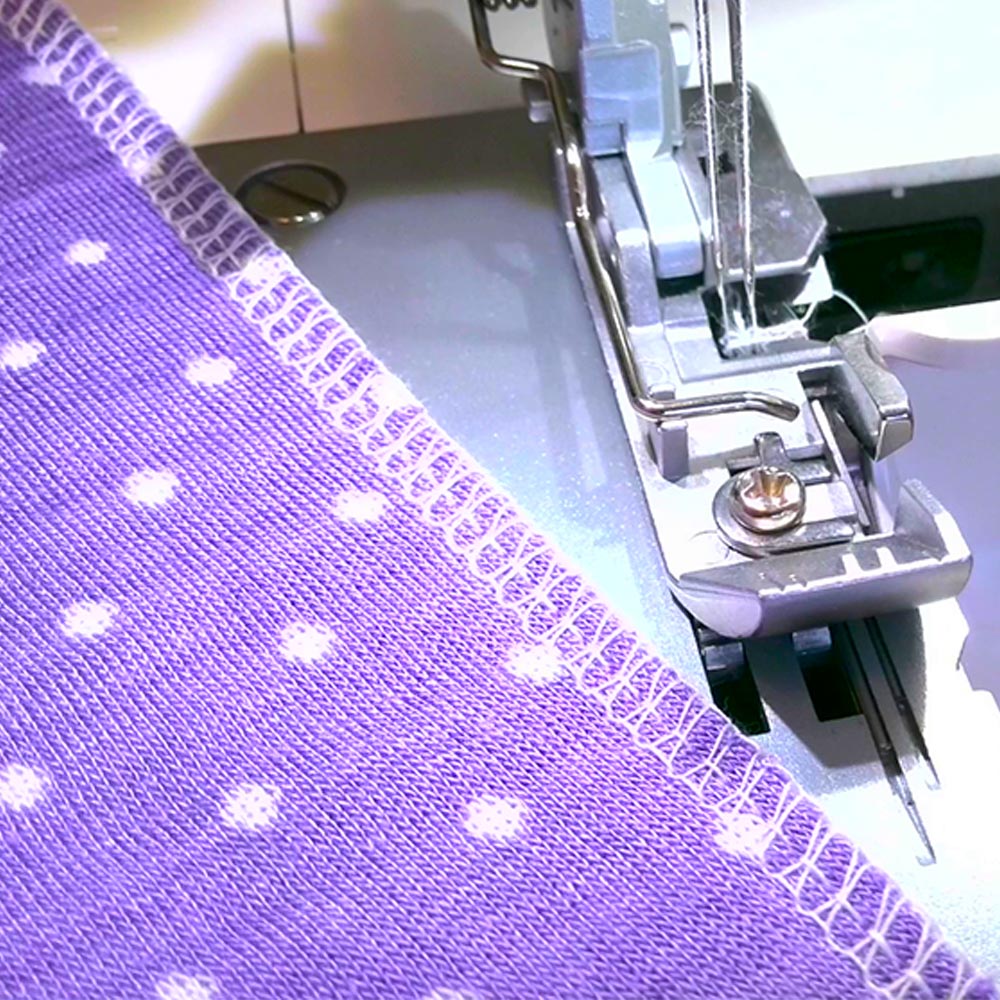 Sew knits and stretchy fabrics easily and fast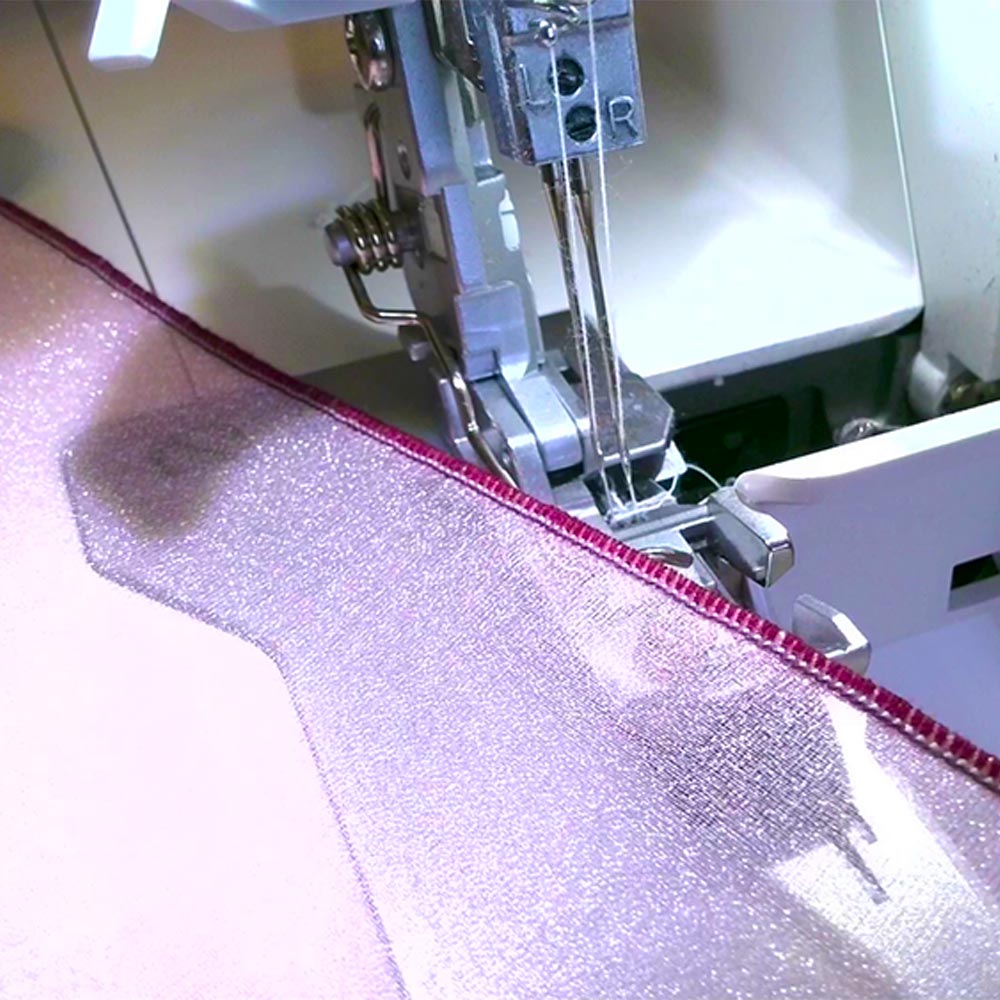 Make beautiful rolled hems on any fabric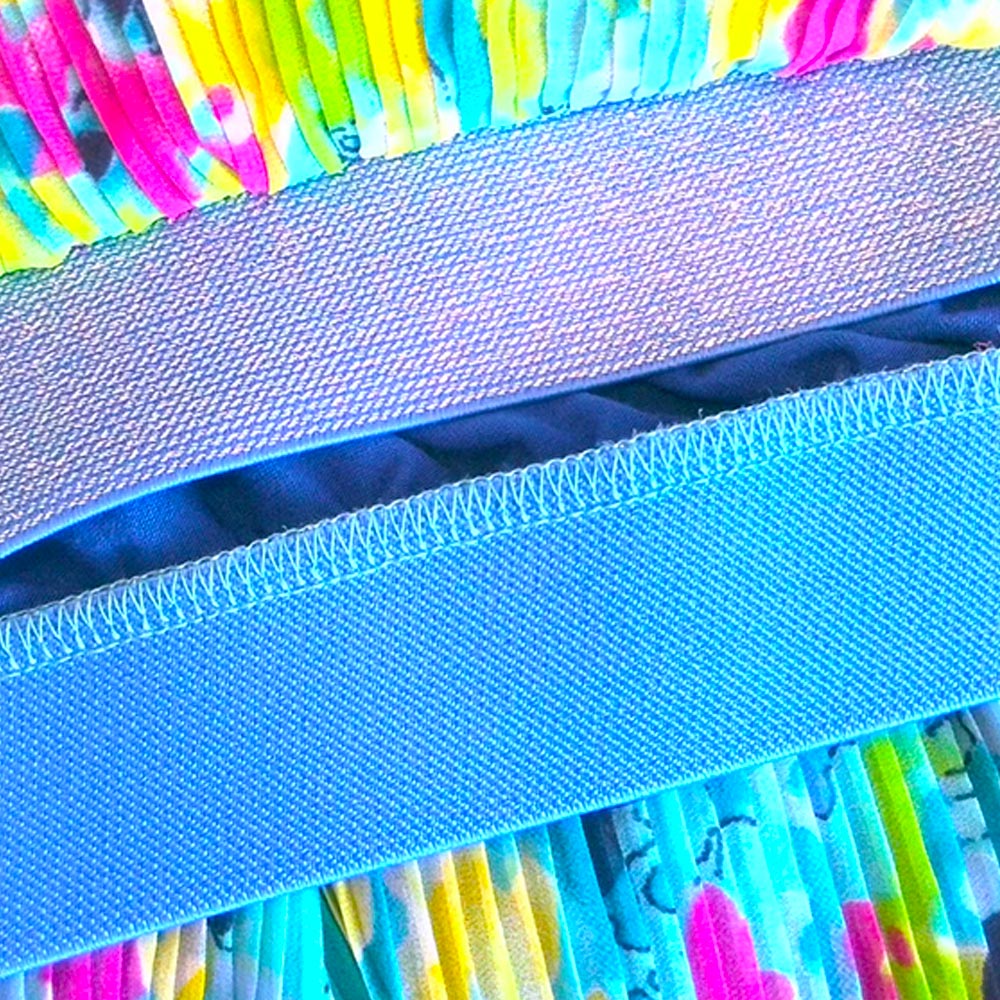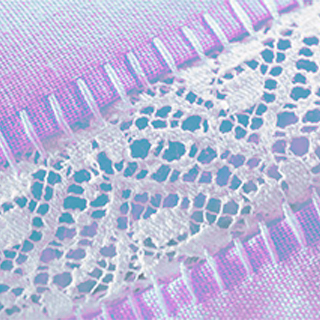 Use flatlocking for decorative stitching
I have the class hosted on a platform called Teachable. The various content creators  have "schools" there and within the school are "courses". The platform is easy to use and you can access all your schools and courses in one place. You can access the platform from anywhere and from different devices – really from any place you have an internet connection.
I wanted you to be able to easily watch the videos online. 
When you click the link, you will have to set up your free Teachable account to access the course, similar to what you do on Etsy, Amazon or other platforms.
Frequently Asked Questions
🔹 How do I access my purchase?
The course is hosted on a platform called Teachable and can be accessed over the Internet. You will be asked to provide a valid email address and a password (created by you) to access the classes.
🔹 What format is the content delivered in?
This course is a series of video tutorials. There are video instructions and step-by-step walkthroughs for every topic.
🔹 Will anything be shipped to me?
No, nothing will be shipped, you will get all the information online.
🔹 Is my payment secure?
Credit card security is extremely important to me. The payments are processed through Teachable, which provides secure encryption to ensure your transaction is 100% protected.
🔹 Do I get access to all modules immediately?
Yes, you get instant access to the full course (all modules) instantly.
🔹 Can I find this information for free online?
Not really. Of course, there are tons of free tutorials floating around the Internet but most of the information you will find on using a serger/overlocker is fragmented and incomplete. This is just how the online world works. You can try to find this information on your own, but you will spend hours looking in the wrong spots and will not find organized, in depth, and easy to understand information in one place. 
🔹 Is there a time limit to complete the course? How long do I have access?
Your access to the course never expires and there is no time limit to going through the course. It's a completely go-at-your-own-pace thing! 
🔹 Do the methods taught in this course apply to any model of sergers/overlockers?
Yes. You can apply what is taught in this course to any model of sergers.
🔹 Will this work for beginners?
Yes, it will work for beginners. There is also plenty of useful information for those who have been using sergers for a while. 
🔹 What if I have questions?
Send your questions by email to [email protected]
🔹 Do you offer any refunds or guarantees? 
You have 30 days to request a refund if you aren't happy with this course.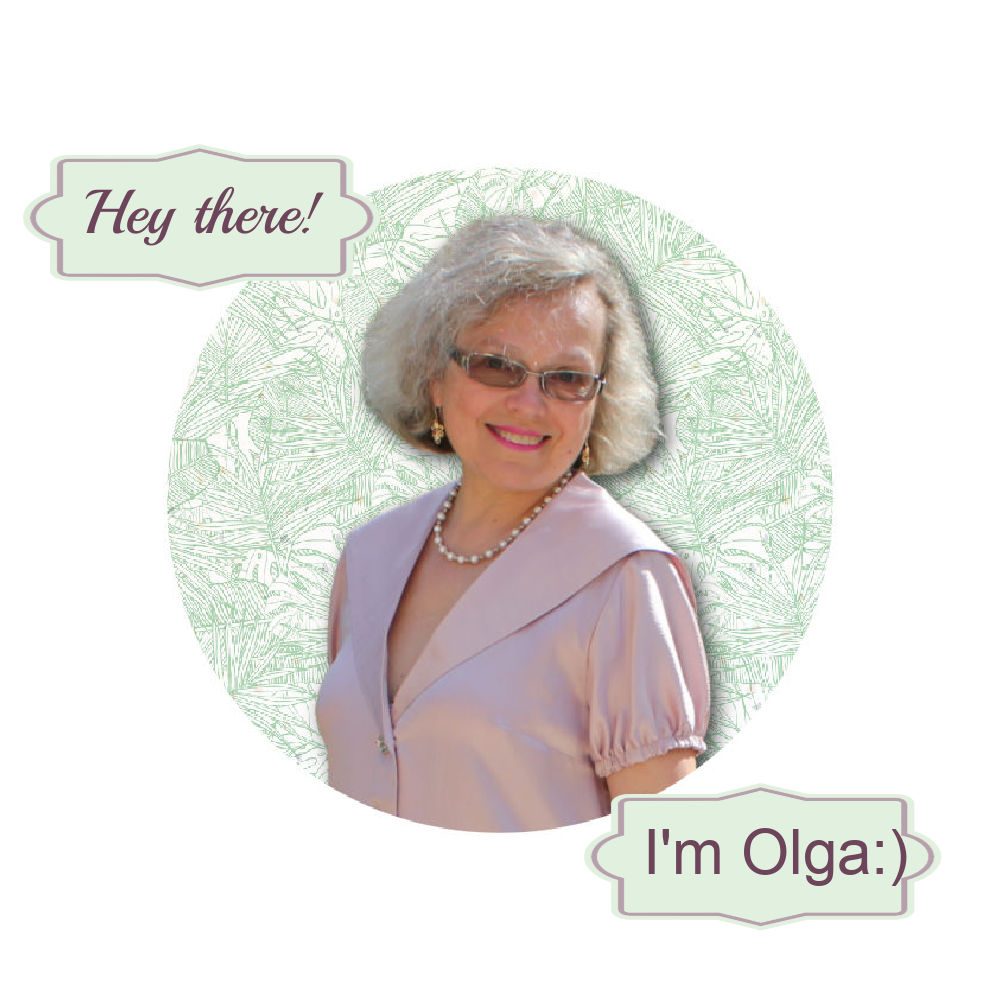 Hi, I am Olga Balasa, I run a site for people who like to sew ageberry.com. If there is one thing I know it's sewing and my goal is to teach sewists at all levels how to sew and help them strengthen their sewing skills.
So you really only have 2 options now: 
1. Keep using only your sewing machine, spend many hours for a job that the serger does in minutes, allow your serger to gather a little more dust, and pray that eventually, you'll figure this whole serger thing out… Or …
2. Take control of your skills now. Buy my course Serger made Simple and get the knowledge and confidence you need to use your serger like a pro.
Click the button below to get instant access to this course!
Total Value:  $147.00
Get $50 off!